Phone: 312.593.3253. email: info@TrimlineCustomDesigns.com
Bringing Designs from drawings and concepts to final form is Trimline's responsibility and specialty. We take great pride in producing complicated projects, engineering structural solutions, and bringing projects to life without alterations to provide easier manufacturing.
Every project Trimline provides goes through virtual construction prior to fabrication.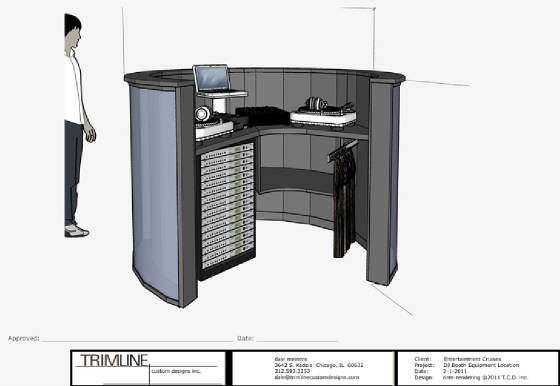 We render and model in the 3D environment, although projects often begin in CAD. We write CAD in house for machinery.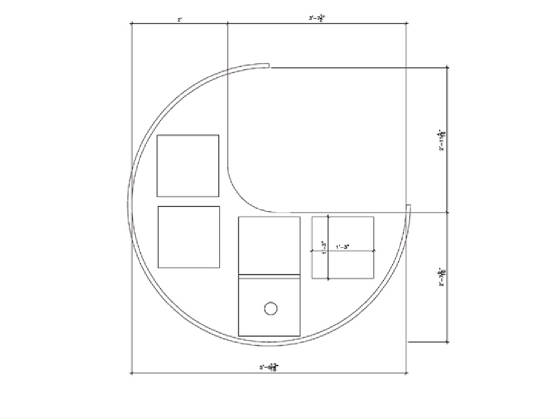 From the modeling process, we can assure structural integrity, allowing our long warranty while keeping costs down.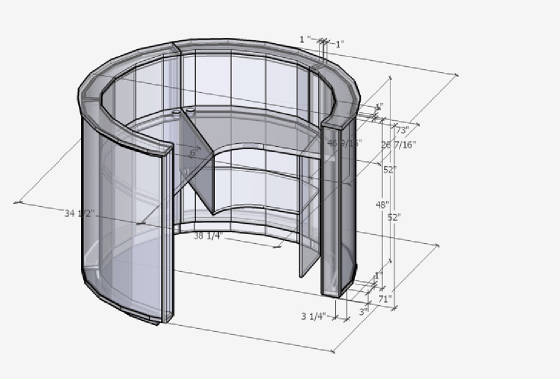 Details are critical.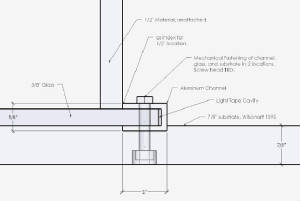 We export shop drawings as both renderings, and 2D line drawings.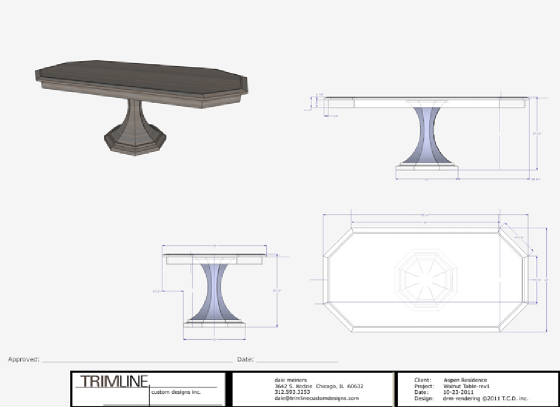 Trimline offers this design service as an indepentent service. The Skydeck at Willis Tower for example has used this service to develop concepts and prepare packages for bid.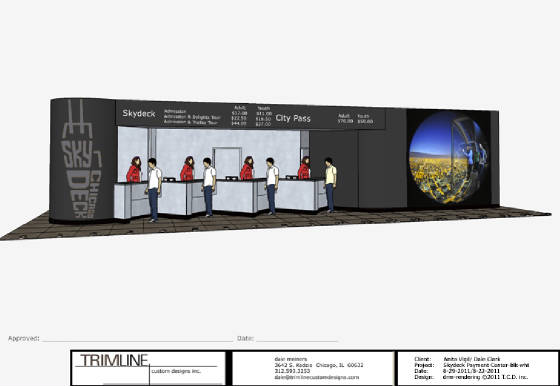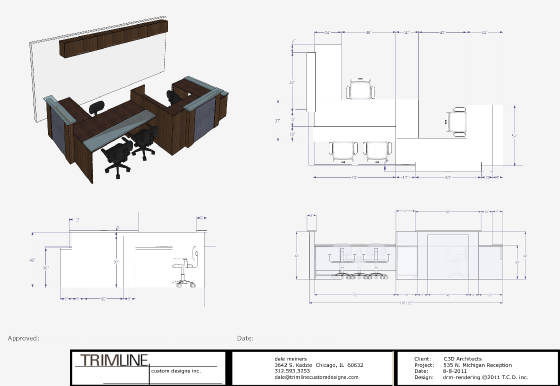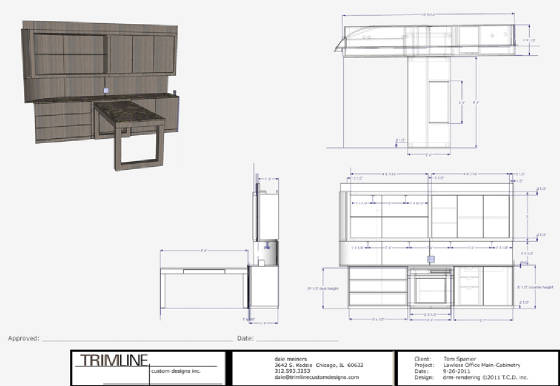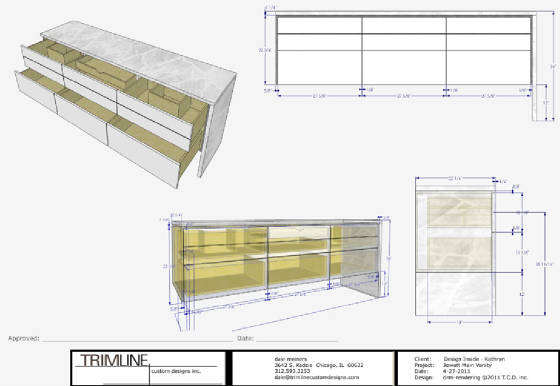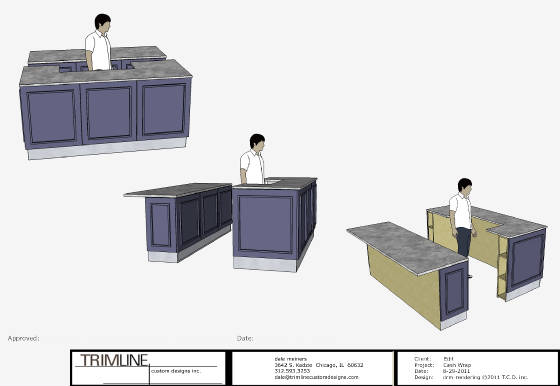 info@TrimlineCustomDesigns.com
Trimline Custom Designs inc.
3640 S. Kedzie Ave.
Chicago, IL 60632
312.593.3253
© 2014 Trimline Custom Designs Inc.